One of the most recognizable franchise operations today is a McDonalds fast food restaurant. In operation since 1955, the McDonalds Corporation is actively seeking franchisees to own and operate fast food restaurants around the world. In 2008, the number of franchise owners increased over previous years in the United States, Canada and Europe, making McDonalds Entrepreneur Magazine's number 2 for Americas Top Global Franchises, and the #1 franchise to own in the United States for both 2008 and 2009.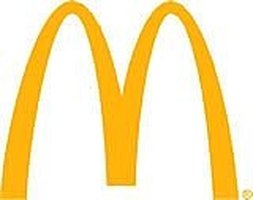 A major consideration for prospective business owners who may want to join a franchised business is the level of support they will receive from the parent company, and in this area, McDonalds is second to none. Owner/operators of McDonalds franchises receive their initial training and support during the first year, and then ongoing support throughout their ownership with newsletters, cooperative purchasing, 24-hour telephone support, and field operations.
Prospective owners can become franchisees by applying and building a new restaurant, or they can purchase an existing restaurant from a McDonalds owner. There are a few requirements that must be met, however, if you qualify, you will be joining the ranks of one of the best brands in America.
APPLICATION

In order to be considered as a likely franchisee candidate, you will need to fill out an application. The application is a four-page form that asks for personal information, education, and business experience. An area is included for your personal financial statement that includes your income, assets, and liabilities. Detailed information is required for each of your assets and liabilities; you can expect that the information you provide will be verified.

BUSINESS EXPERIENCE

Candidates with business experience are of particular interest to McDonalds. The company wants to be sure that the owner/operator will grow with the company and is capable of managing multiple businesses. The ability to craft and follow a business plan, manage employees, and manage finances are a must have skill and ability. Managing personnel decisions and committing to the day-to-day operations of the business are a must. McDonalds wants its franchisees to be an integral part of the business. As a matter of fact, 100% of McDonalds franchises are owner/operated. Absentee management is not allowed.

$300,000 MINIMUM LIQUID ASSETS

McDonalds has minimum liquid asset requirements to insure that owner/operators can successfully finance their business operations. The corporation does not offer financing in-house, but does provide access to nationwide lenders that have established relationships with other franchisees and the McDonalds Corporation. Keep in mind, $300,000 is the current minimum requirement. Most successful applicants have access to additional financial resources and will have even greater opportunities within the organization. In order to finance any portion of the franchise, you'll need access to credit…so obviously reasonably good credit is required.

EXISTING RESTAURANT

Most owners get their franchise by purchasing an existing restaurant. The purchase price will vary depending on a number of factors, including volume, profitability, competition, and location. Candidates must complete a training program and applicants must be approved by McDonalds USA, LLC. The corporate offices will provide a publication to guide the applicant when evaluating a particular store, but will not participate in the negotiations. In order to purchase an existing restaurant, a 25 percent minimum down payment is required with financing for the balance over no more than seven years.

NEW RESTAURANT

In order to purchase a new franchise, a $45,000 fee is required. This is paid directly to McDonalds Corporation. The costs of building, equipment and supplies for the grand opening are paid by the owner/operator directly to the suppliers. Costs will vary depending on the location, inventory, and décor. Since you'll be building from the ground up, all the signage and landscaping…everything…is paid for by the franchisee. Local zoning and beautification requirements will have an impact on the costs as well. You can expect to spend in the neighborhood of anywhere from $900,000 to $1,750,000. At least 40 percent of the costs must be in cash, but the balance can be financed.

FRANCHISE TERM and ONGOING FEES

Each franchise term runs for 20 years. Monthly service fees are 4 percent of gross sales. Rent is a base fee or a base fee plus a percentage of monthly sales.
Taken from : http://www.ehow.com/how_4839433_own-mcdonalds-franchise.html