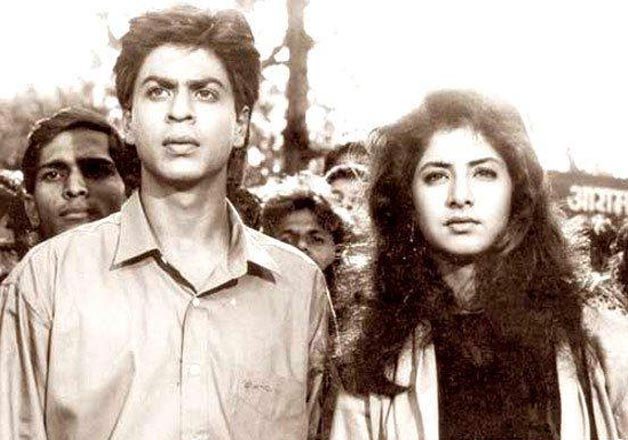 अपनी भोली और मासूम-सी सूरत से दर्शकों के दिल में खास जगह बनाने वाली दिव्या का जन्म 25 फरवरी, 1974 को हुआ था। नवीं क्लास के बाद उन्होंने अपने एक्टिंग करियर के लिए स्कूल छोड़ दी और फिल्में करने लगी। 1990 में वह पहली बार 16 साल की उम्र में तेलुगू फिल्म "बॉब्बिली राजा" में नजर आई। यह फिल्म एक बड़ी हिट साबित हुई और दिव्या साउथ सिनेमा में अपनी पकड़ मजबूत करती गई।
उन्होंने 1992 में फिल्म "विश्वात्मा" से बॉलीवुड में डेब्यू किया। उन पर फिल्माया गाना "सात समुंदर पार" आज भी लोगों के जहन में ताजा है। 1992-93 के बीच दिव्या ने करीब 14 फिल्में की। जिनमें "शोला और शबनम" और शाहरूख खान की डेब्यू फिल्म "दीवाना" शामिल हैं। प्रोड्यूसर साजिद नाडियादवाला फिल्म "शोला और शबनम" के सेट पर गोविंदा से मिलने आए थे। यहीं दिव्या को उनसे प्यार हो गया और दोनों ने मई 1992 में शादी कर ली। उस वक्त दिव्या केवल 18 साल की थी।
दिव्या की जिंदगी का सफर बहुत जल्दी खत्म हो गया। 5 अप्रैल, 1993 की वह काली रात 19 साल की इस मासूम एक्ट्रेस को हमेशा के लिए लील गई। मुंबई के वरसोवा में तुलसी अपार्टमेंट की पांचवीं मंजिल के फ्लैट की बालकनी से गिरकर दिव्या की मौत हो गई। इतनी छोटी उम्र में एक साल में 14 फिल्में करके दिव्या ने एक अलग ही रिकॉर्ड बनाया था। दिव्या की मौत बॉलीवुड के लिए किसी गहरे सदमे से कम नहीं थी। आज भी उनकी मौत के रहस्य से पर्दा नहीं उठ पाया है।
Divya loved to swim and engage in other activities at the Juhu Vile Parle Gymkhana Club in Mumbai along with her brother Kunal. Her parents noticed her interest in acting at a young age since Bharti used to skip studies in order to imitate the dance moves of the most recent Bollywood films at that time, such as the 1983 hit film Himmatwala, starring Sridevi and one of Divya's most favourite actors, Jeetendra. She occasionally visited the Siddhivinayak Temple and loved to eat their Modaks.
Bharti met Sajid Nadiadwala through Govinda at the shooting of Shola Aur Shabnam. Soon both Bharti and Nadiadwala fell in love with each other. Bharti converted to Islam and adopted the name Sana, and married to Sajid Nadiadwala on 10 May 1992 at Mumbai in an Islamic wedding ceremony.
On 5 April 1993 (eleven months after her marriage to Sajid Nadiadwala), around 11:45 PM, Bharti fell off the balcony of her five-story Tulsi apartment building and landed on the ground floor car park in Versova, Mumbai. Neighbours heard a loud "thud" and after investigating found Bharti unconscious and drenched in blood at the bottom of the building. In shock, the neighbours called the police and the ambulance. Bharti died in the ambulance before they could reach a hospital. Her cause of falling was never officially confirmed.
Two of Bharti's completed films Rang and Shatranj were released several months after her death and dedicated to her memory. Both the movies were box-office hits. At the time of her death, she had completed 80% of the filming of Laadla, and Sridevi was recast in her role. Footage of Divya's performance in Laadla was seen in a television program in 1994. She was replaced in several other films she had signed such as Mohra, Kartavya, Vijaypath and Andolan. Her incomplete Telugu film Tholi Muddhu was partly completed by Indian actress Rambha, who slightly resembled Bharti and hence completed a few scenes of the movie for her. Several movies which she had signed were also subsequently shelved such as Parinaam with Akshay Kumar and Chaal pe Chaal with Jackie Shroff. It was also rumoured that she was the first choice for the role of Simran in Dilwale Dulhania Le Jayenge.
Ref :
Wikipedia