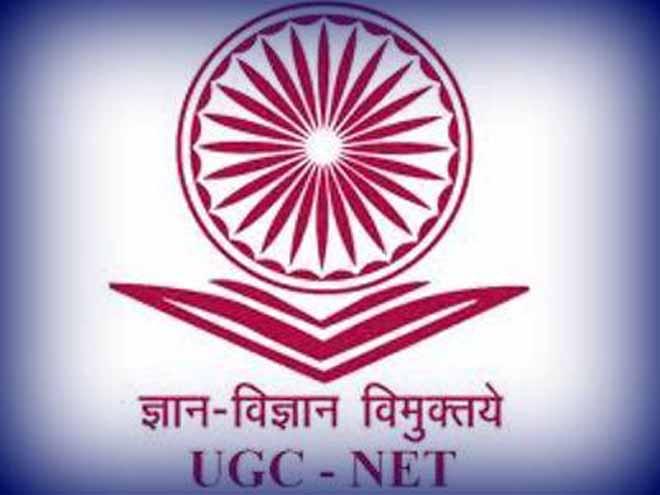 University Grants Commission (UGC) announced in 2013 that the candidates who clear the National Eligibility Test (NET) successfully would be eligible for lucrative jobs in the public sector undertakings (PSUs). PSUs can utilise UGC-NET scores for the recruitment process of the posts of executives in their organisations in disciplines like science (R&D), management, corporate communications, human resources, finance, etc. This step taken by the UGC would also increase the number of students taking the UGC-NET examination which has witnessed a gradual decline in recent years
UGC NET Exam is a "National Eligibility Test" (NET) conducted by the National Educational Testing Bureau of University Grants Commission. This test is taken to establish the eligibility of the candidate of Indian nationality, for the Junior Research Fellowship (JRF) award and lectureship. This exam has be designed to attain a level of minimum standards in the field of research and the profession of teaching.
When:
Next UGC NET Exam will be conducted in December'2015 and June'2016. More than 5 lakhs students appear for UGC NET Exam.
Scope & Career Prospects:
This exam is the first step to take towards a career in the field of lectureship and prospects in research.
Eligibility for lectureship – All candidates of Indian nationality who qualify the NET, become eligible to apply for lectureship in all Indian institutes/colleges/universities.

Qualifying UGC NET Exam does not guarantee a placement, but is more of a requirement to apply for a job in lectureship.
A lecturer's job description mainly includes imparting theoretical knowledge to their students in the subject/field of their expertise.

Junior Research Fellowship (JRF) – The candidates qualifying the JRF exam of UGC NET also become eligible to undertake lectureship, and in addition they also become eligible to receive fellowships under different schemes. This is subject to the condition that the candidate has found himself a post in IITs, universities or other national level organisations. This award stays valid for a time period of two years from the date of issuance of the award letter.
Other Prospects – Apart from lectureship, other career prospects for the qualifying candidates are Professor, Assistant Professor, Reader and Head of Department.
Career growth after this exam, highly depends on the qualifications and the individual ability in different fields of education, of the candidates.
A number of states in our country also conduct a similar test known as SLET (State Lecturer Eligibility Test), for recruitment in lectureship in those states.
Qualifying National Eligibility Test enables one to be eligible to apply for the position of Lecturer/Assistant Professor in Universities and Colleges located anywhere in India.
Qualifying National Eligibility Test also makes one eligible for Junior Research Fellowship but the maximum age limit to apply for fellowship is 28 years and since you are 38, you can only take the test for Lectureship.
Scope and Salary at Collage & University level:
UGC NET exam is conducted for selecting candidates to fellowship and lectureship. As you have crossed 28 years, you can't apply for fellowship. But you can join as lecturer in government colleges. This position offers attractive salary package and other benefits. You can earn a basic salary of Rs. 40,000/- per month.
Scope and salary Corporate level:
Now a day's many Corporate companies are opting NET cleared candidates for their vacancies or positions. Mainly for research investigation.
After NET you will be eligible for a salary according to the sixth pay commission rule of the Government of India for teaching and lectureship.
Following the sixth Pay Commission report, the UPA Government, in recognition of the growing role and influence of Ministry of Home(MHA), India's Interior Ministry, promoted the heads of the five police led Central Para Military Forces, to the highest grade pay, or the apex scale, with pay scale of Rs.80,000 (fixed)
Position **Minimum CTC per year (in Lacks)
Assistant Professor (Junior) 4.92 Lacks
Assistant Professor 5.75 Lacks
Assistant Professor (Senior) 6.80 Lacks
Assistant Professor (Selection Grade) 9.33 Lacks
Associate Professor 9.33 Lacks
Professor 11.88 Lacks
The University Grants Commission (UGC) -National Eligibility Test (NET) June 2015 registration will begin from tomorrow, April 16. The registration forms have been released today, April 15 only for testing purpose. Real Application process is not started yet. Online form submission will start from tomorrow, April 16 on the official website of CBSE NET. http://cbsenet.nic.in/
Conditions of eligibility:
i) Candidates who have secured at least 55 per cent marks (without rounding off) in Master's Degree OR equivalent examination from universities/institutions recognised by UGC in Humanities (including languages) and Social Science, Computer Science & Applications, Electronic Science etc. are eligible for this Test. The Other Backward Classes(OBC) belonging to non-creamy layer/Scheduled Caste(SC)/Scheduled Tribe(ST)/persons with disability(PWD) category candidates who have secured at least 50 per cent marks (without rounding off) in Master's degree or equivalent examination are eligible for this Test.
ii)  Candidates who have appeared OR will be appearing at the qualifying Master's degree (final year) examination and whose result is still awaited or candidates whose qualifying examinations have been delayed may also apply for this test. However, such candidates will be admitted provisionally. Such candidates must complete their P.G degree examination within two years from the date of NET result with required percentage of marks, failing which they shall be treated as disqualified.
iii) The Ph.D. degree holders whose Master's level examination had been completed by 19th September 1991(irrespective of date of declaration of result) shall be eligible for a relaxation of 5 per cent in aggregate marks (i.e. from 55 per cent to 50 per cent) for appearing in NET.
vi) Candidates having post-graduate diploma/certificate awarded by Indian University/ Institute or foreign degree/diploma/certificate awarded by the foreign University/institute should in their own interest, ascertain the equivalence of their diploma/degree/certificate with Master's degree of recognized Indian universities from Association of Indian Universities (AIU), New Delhi. (http://www.aiuweb.org)
Age limit and relaxation:
i) Junior Research Fellowship: Not more than 28 years as on June 1, 2015. A relaxation up to 5 years is provided to the candidates belonging to OBC, SC/ST/PWD categories and to women applicants. Relaxation will also be provided to the candidates having research experience, limited to the period spent on research in the relevant/related subject of post-graduation degree, subject to a maximum of 5 years, on production of a certificate from appropriate authority. Three years relaxation in age will be permissible to the candidates possessing L.L.M. Degree. Total age relaxation on the above ground(s) shall not exceed five years under any circumstances.
(ii) Assistant Professor: There is no upper age limit for applying for eligibility for Assistant Professor.
The University Grants Commission (UGC) -National Eligibility Test (NET) June 2015 registration will begin from tomorrow, April 16. The registration forms have been released today, April 15 only for testing purpose. Real Application process is not started yet. Online form submission will start from tomorrow, April 16 on the official website of CBSE NET. http://cbsenet.nic.in/
Important Links
Ref :