Here is the list of Top 10 Highest Paid Bollywood Actor in 2016. This list is based on various insights available and earning reports of Bollywood celebrities as of 2016. Bollywood Actors salary or Fee keeps increasing which is a proof that there is no recession when it comes to Actors salary. Here are 10 Highest paid Bollywood Actor right now based on media reports and insiders of Bollywood.
1. Salman Khan – 60 Crore
Superstar Salman Khan is number one in the highest paid Bollywood actor list. According to reports he charge 60 Crore for every movie plus a considerable share. And why not! He deserve every penny of that, because you just put Salman Khan on screen and people will come to watch him.
2. Aamir Khan – 50 Crore
Mr. Perfectionist who chooses movie carefully is second highest paid Bollywood actor in the industry. He charges 50 Crore per film apart from share in profit. Some says that he can compromise on fee but not on profit sharing. His Box Office results gives him every right to demand those profit.
3. Shahrukh Khan – 40 – 45 Crore
SRK or King Khan gets 40-45 Crore per film which excludes profit he earn from every movie. Now most of his movies are home production so the salary is only a part he earns from every movie.
4. Akshay Kumar – 40 Crore
He came a long way to become one of the super star of Hindi Film industry. Akshay Kumar gets 40-45 Crore per film and share in profit which makes him one of the highest paid Bollywood actor. Akshay Kumar also paid highest tax in film industry last year.
5. Hrithik Roshan – 40 Crore
Indian Super Hero gets 40 Crore per film right now but some reports suggests that he has been paid 50 Crore in Ashutosh Gowariker's Mohan Jodaro. Yet he is tad behind the star power of Three Khans and Akshay Kumar who bags a lot more than Salary.
6. Ajay Devgan – 25 Crore
Ajay Devgan is next in highest paid Bollywood actors list. Apart from share in profit he gets 22-25 crore for every film. His recent Box Office success helped him raising salary and also share in profit. In recent time He has focused on commercial and Masala movies which is helping him increasing his net worth.
7. Ranbir Kapoor – 25 Crore
Ranbir Kapoor is supposed to be the next in line Super Star of Bollywood. He is favourite of many Bollywood Stars and is also one of the highest earning Bollywood actors. Reportedly he gets 25 Crore for every movie even after a series of flop movies on Box Office.
8. Ranveer Singh – 20 Crore
One of the best actor of his generation who likes to remain in news. His talent is out in the world and praised all over. His success helped him getting a whooping 18-20 crore per film. This is only a start for Ranveer singh and recent success has put him in drivers seat to negotiate with any film makers.
9. Amitabh Bachchan – 20 Crore
Super Star of Bollywood Amitabh Bachchan may be old but he is still one of the highest paid actor in film industry. For every movie Mr. Bachchan salary is 18-20 Crore which is quite well depending on his age and his busy schedule.
10. Shahid Kapoor – 15 Crore
Shahid Kapoor has established himself as one of the most versatile performer on screen. He is Producers favorite and that helped him in raising his per movie fee which is around 15 Crore.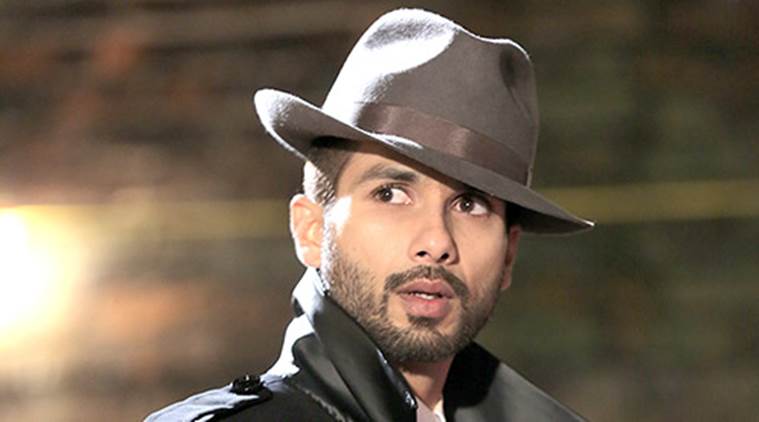 And
Here is the full list of Forbes' World's Highest-Paid Actors 2015:
1. Robert Downey Jr. ($80 million)
2. Jackie Chan ($50 million)
3. Vin Diesel ($47 million)
4. Bradley Cooper ($41.5 million)
5. Adam Sandler ($41 million)
6. Tom Cruise ($40 million)
7. Amitabh Bachchan ($33.5 million)
7. Salman Khan ($33.5 million)
9. Akshay Kumar ($32.5 million)
10. Mark Wahlberg ($32 million)
11. Dwayne Johnson ($31.5 million)
12. Johnny Depp ($30 million)
13. Leonardo DiCaprio ($29 million)
13. Channing Tatum ($29 million)
15. Chris Hemsworth ($27 million)
15. Daniel Craig ($27 million)
17. Matthew McConaughey ($26.5 million)
18. Shahrukh Khan ($26 million)
18. Will Smith ($26 million)
20. Matt Damon ($25 million)
21. Hugh Jackman ($23 million)
22. Ben Affleck ($19.5 million)
22. Liam Neeson ($19.5 million)
24. Chow Yun Fat ($18 million)
24. Russell Crowe ($18 million)
26. Seth Rogen ($17 million)
27. George Clooney ($16.5 million)
28. Brad Pitt ($16 million)
28. Jonah Hill ($16 million)
30. Will Ferrell ($15 million)
30. Ranbir Kapoor ($15 million)
32. Chris Evans ($13.5 million)
33. Chris Pratt ($13 million)
33. Andy Lau ($13 million)
With Bollywood's leading men starring alongside Hollywood and East Asian stars, it is clear that Indian actors enjoy some of the highest incomes around.
Taken from :